At Refiber Designs, we make thoughtfully crafted hand warmers for typing and working with your hands.

They are great to keep your hands warm, and may ease hand/wrist pain.
We know how typing (or sewing!) all day can wear a pair of hands out, so we've made comfortable and practical hand warmers that provide finger mobility in a cozy, lightweight, fitted design – and they're machine washable!
Refiber Designs cares a lot about recycling and deliberate reflection of its fibers, fabrics, and products.  So all of our products are produced with quality and sustainability in mind.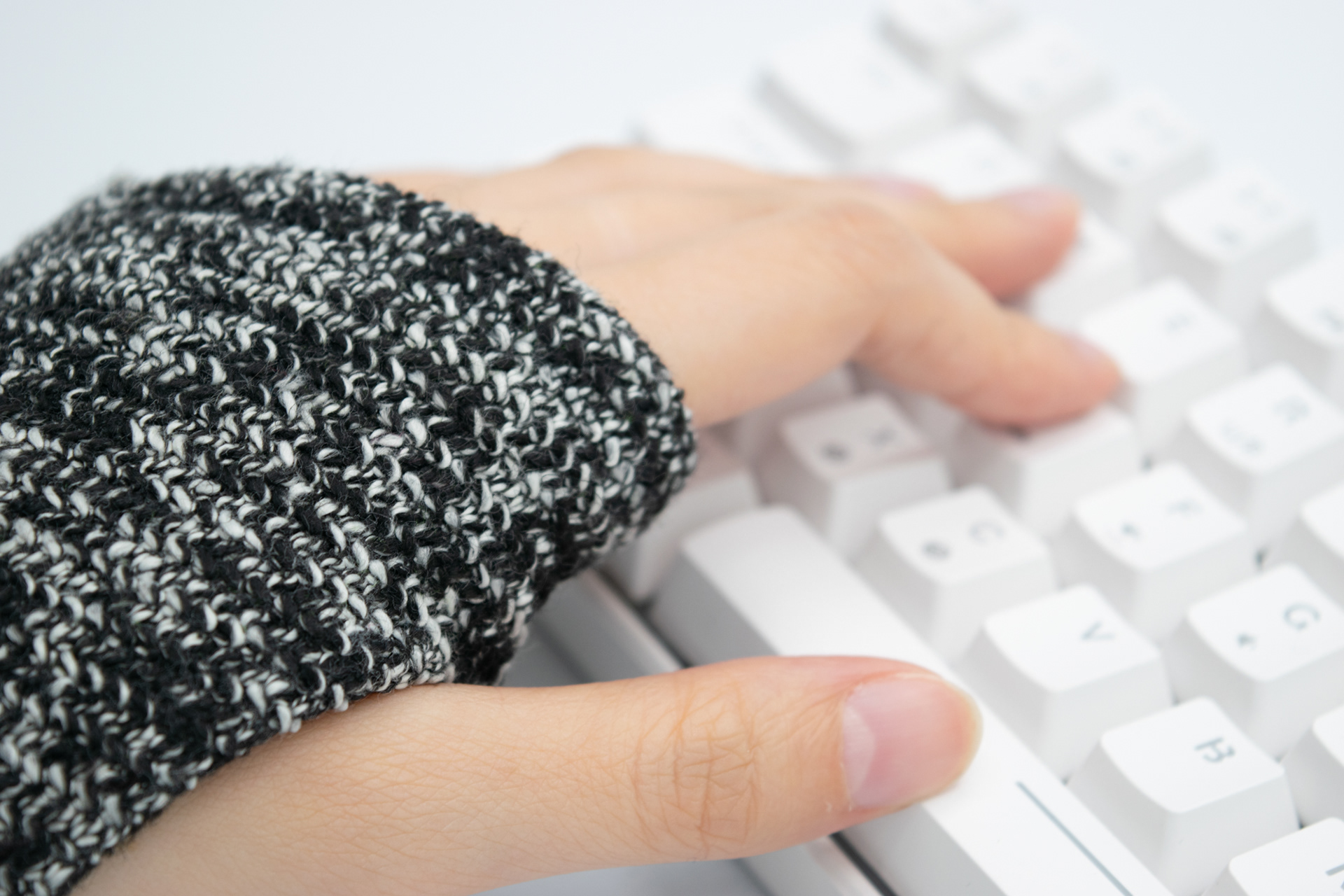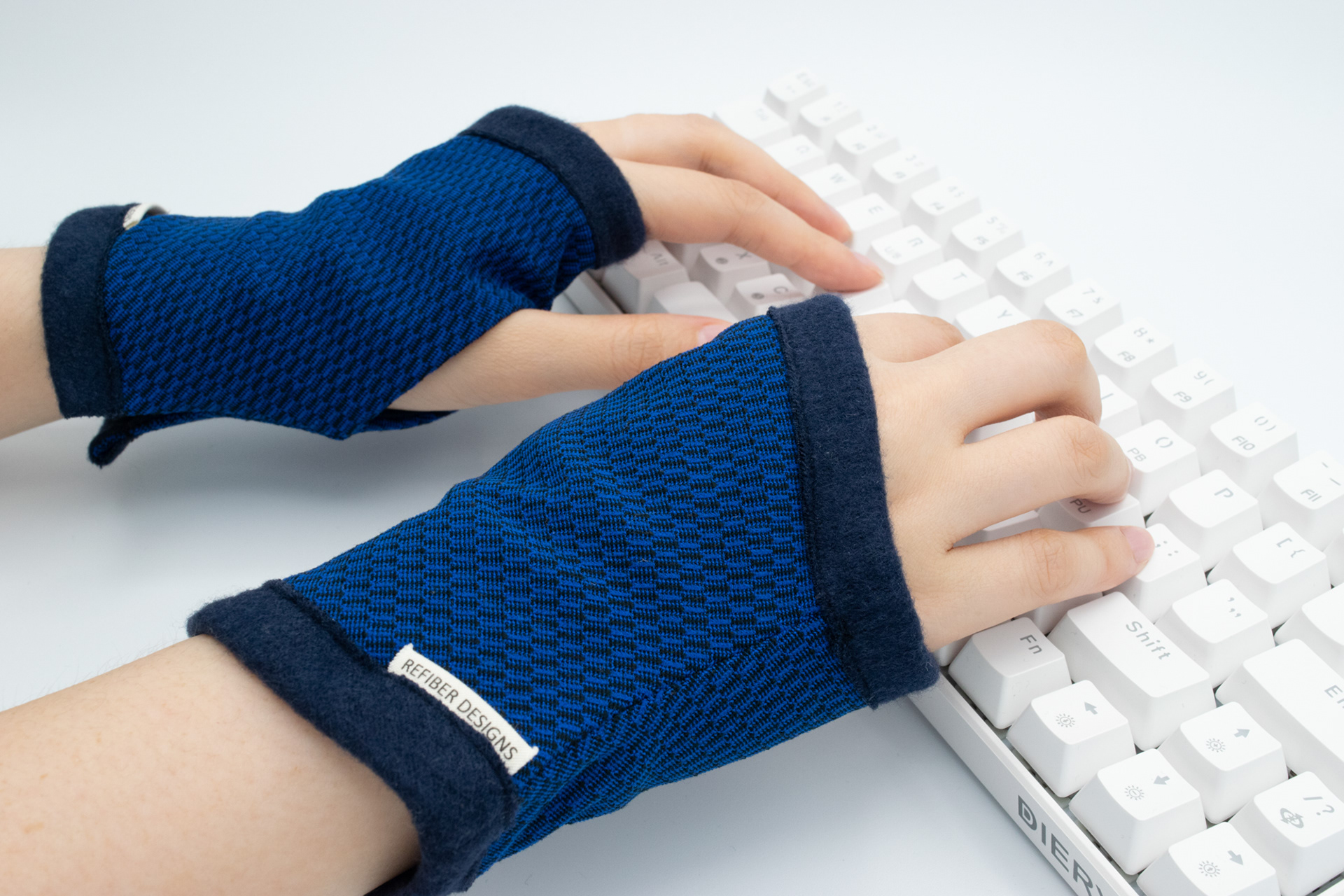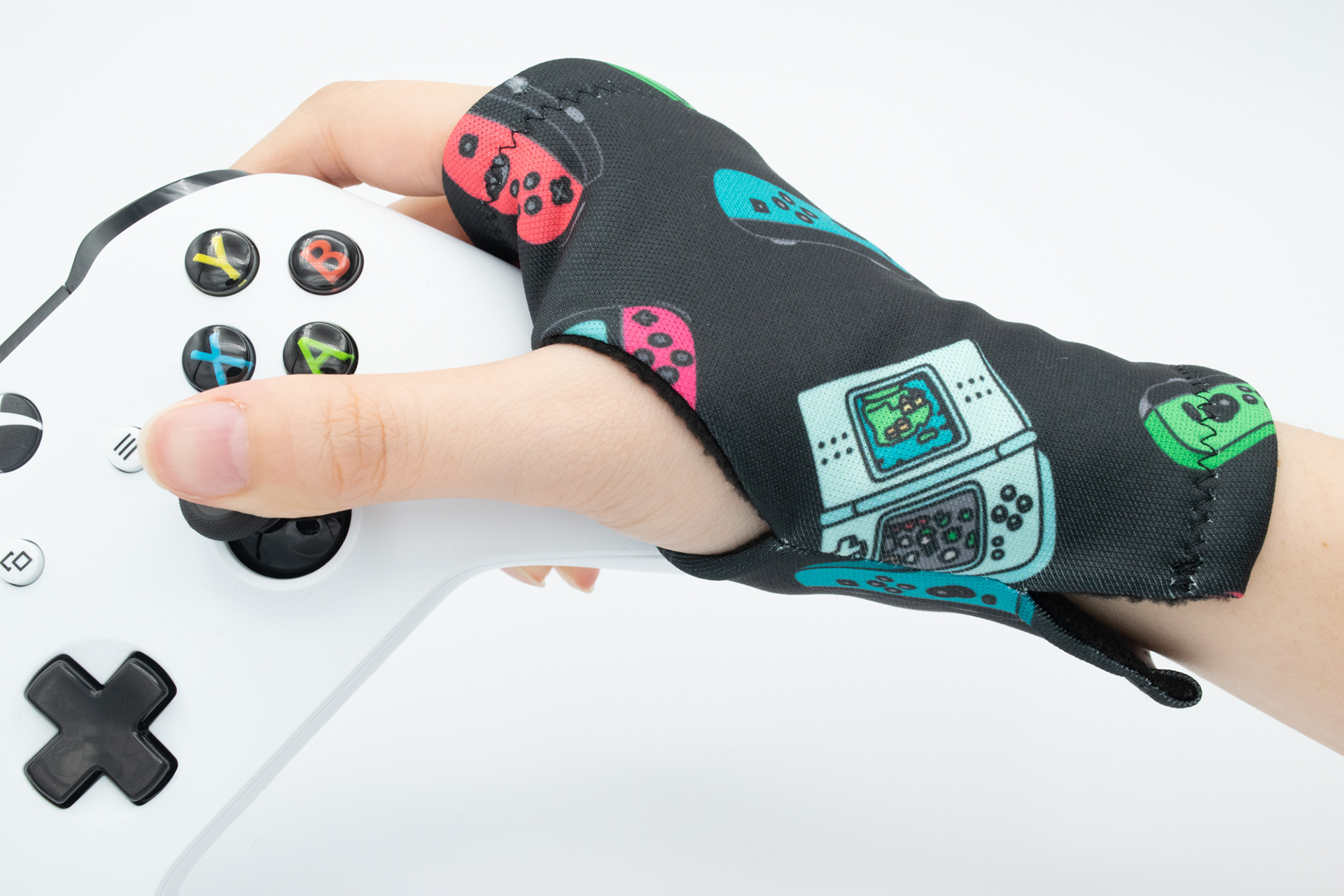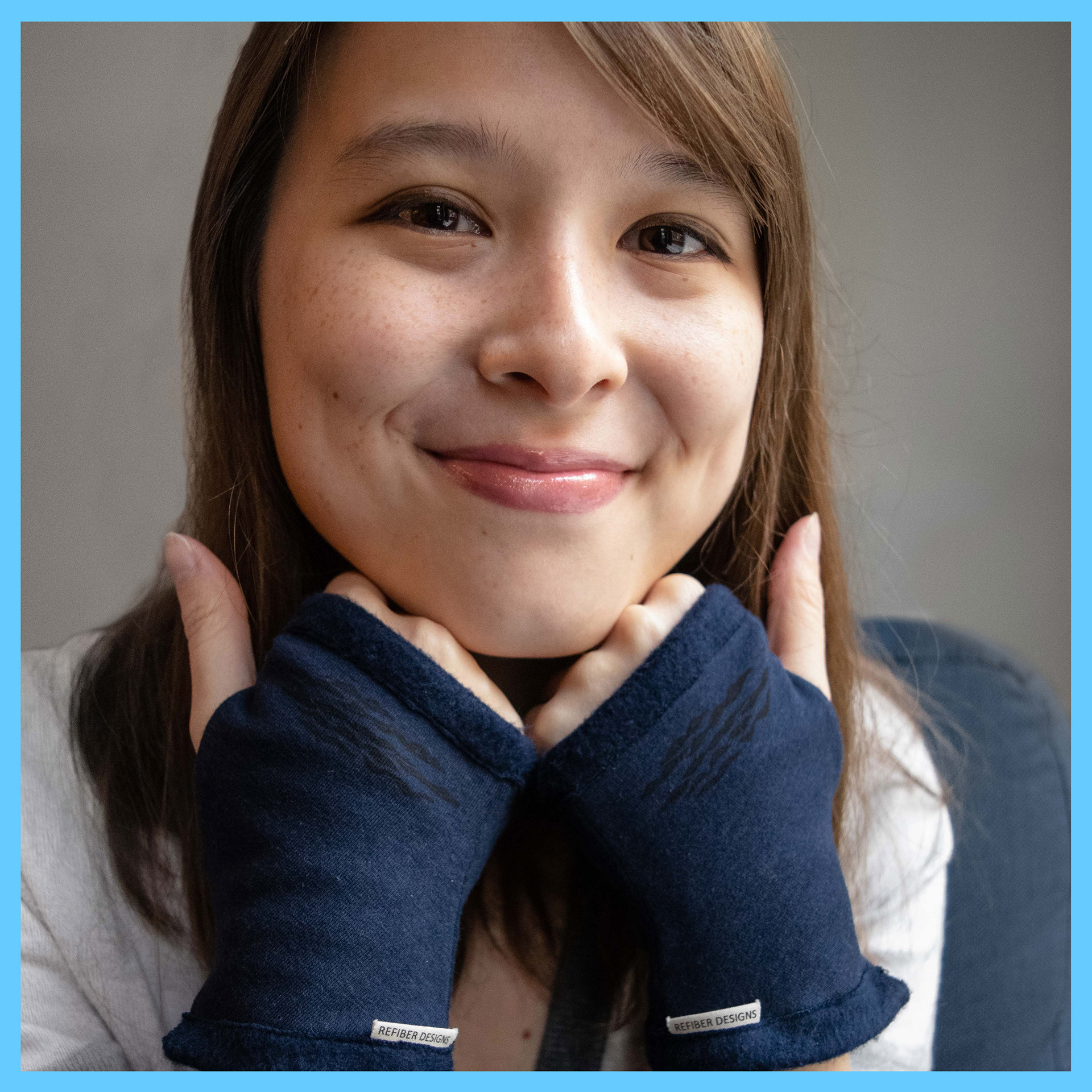 Meet Julia, the founder of Refiber Designs.
She knitted the first inspired pair of hand warmers for her boyfriend who works in tech.  He was looking for ways to help prevent repetitive strain injury and heard how keeping your hands warm while you work can help.  After a couple years of seeing him enjoy wearing them everyday and have noticeably less RSI issues, Julia began to take the idea more seriously for starting her own business.   With some first hand feedback from her earliest adopter, she began prototyping and after some thorough testing, her hand warmers are now patent pending!  And she is so happy to be able to share them with you!

Disclaimer: Content on refiberdesigns.com is not intended for the purpose of medical advice.  All information, content, and material of this website is for informational purposes only and are not intended to serve as a substitute for the consultation, diagnosis, and/or medical treatment of a qualified physician or physical/occupational therapist.