~ Handmade in Seattle, WA ~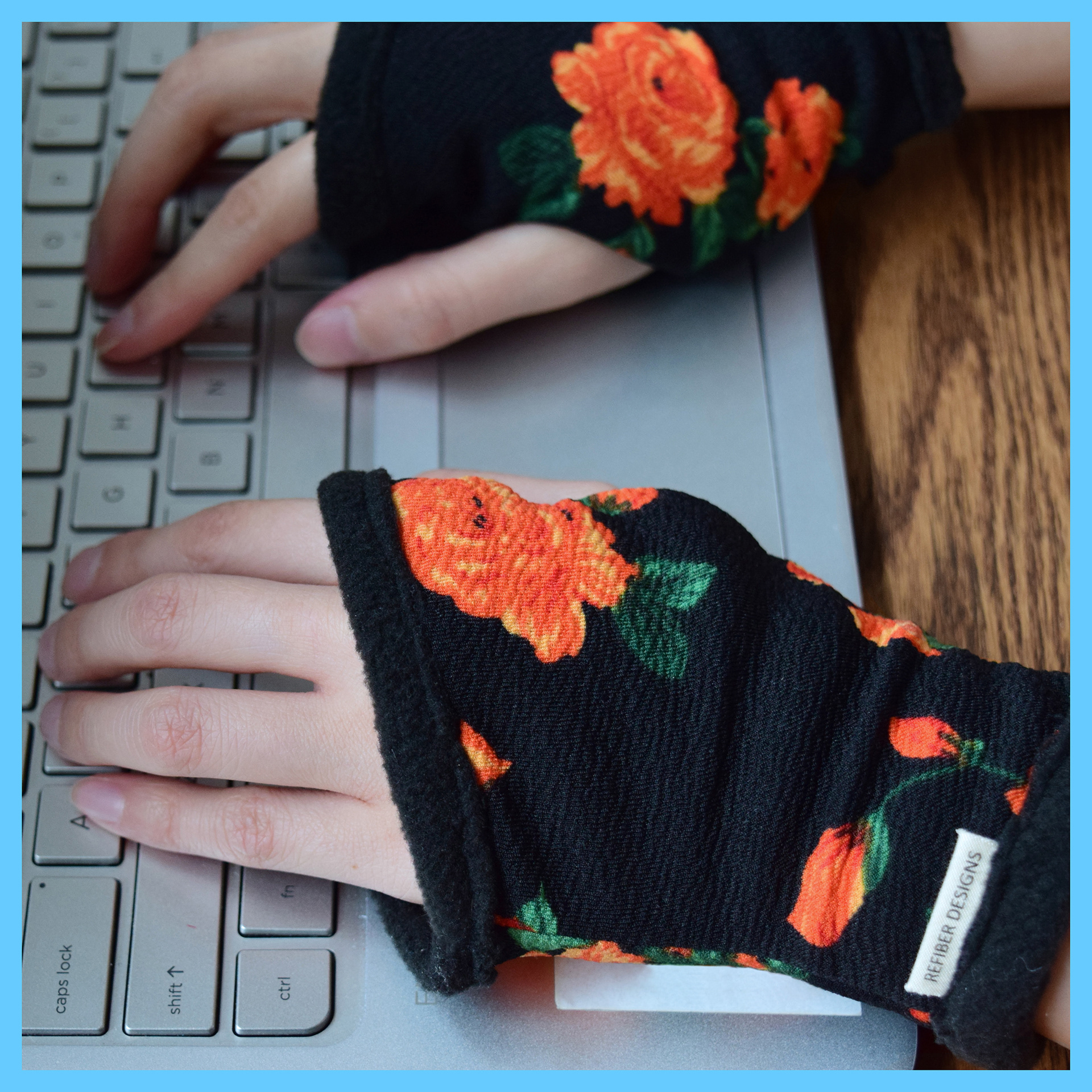 At Refiber Designs, we make thoughtfully crafted hand warmers.

We know how typing (or sewing!) all day can wear a pair of hands out, so we've made comfortable and practical hand warmers that provide finger mobility in a cozy, lightweight, fitted design – and they're machine washable!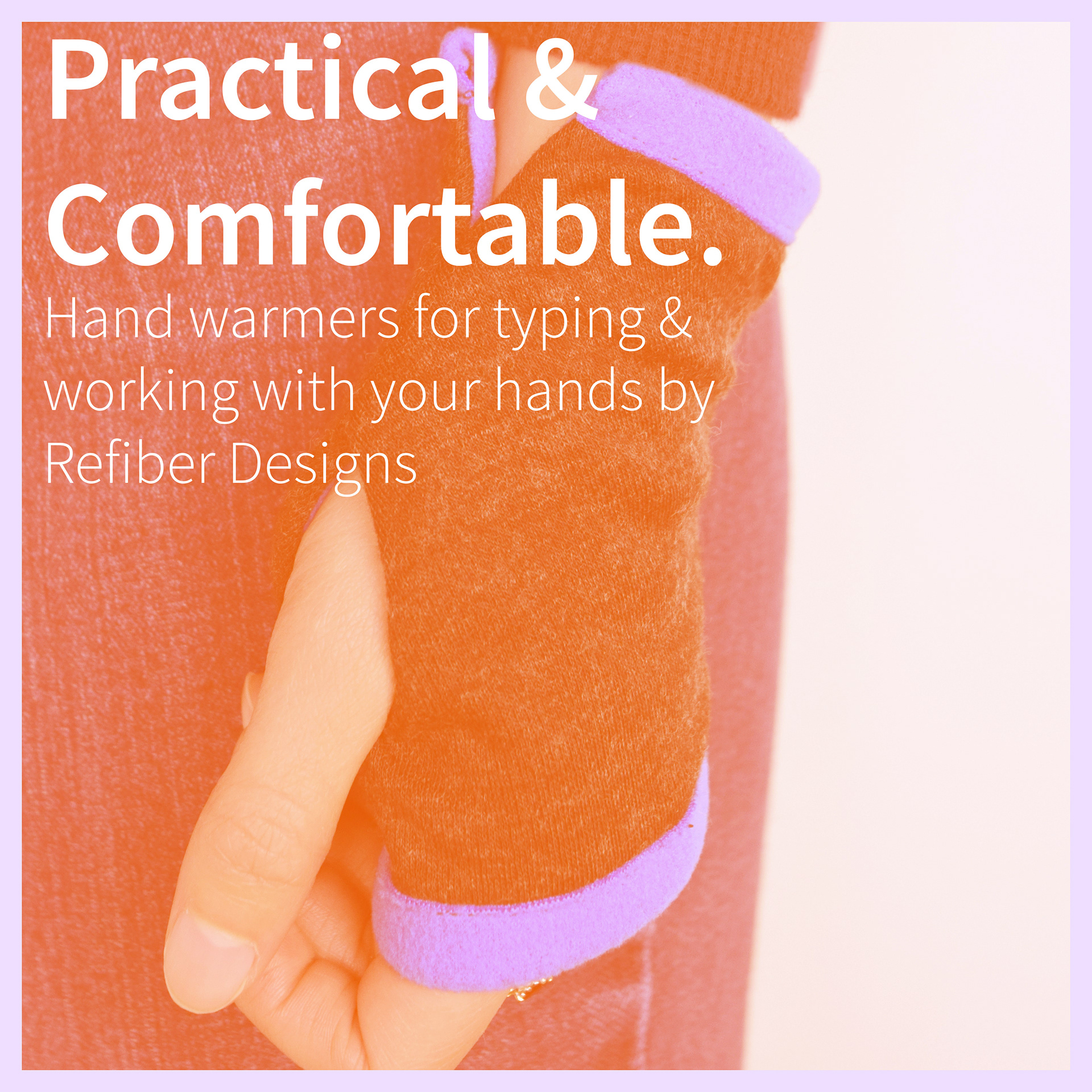 ~ Quality Design ~
• Machine washable

• Fitted design, full-range of sizes available
• Knit material for stretch & comfort
• Hand-picked quality fabrics
• Lightweight thickness & feel
• Short, angled edge allows for great finger mobility, including the pinky!
• No seam between thumb & index finger to reduce bulk for best dexterity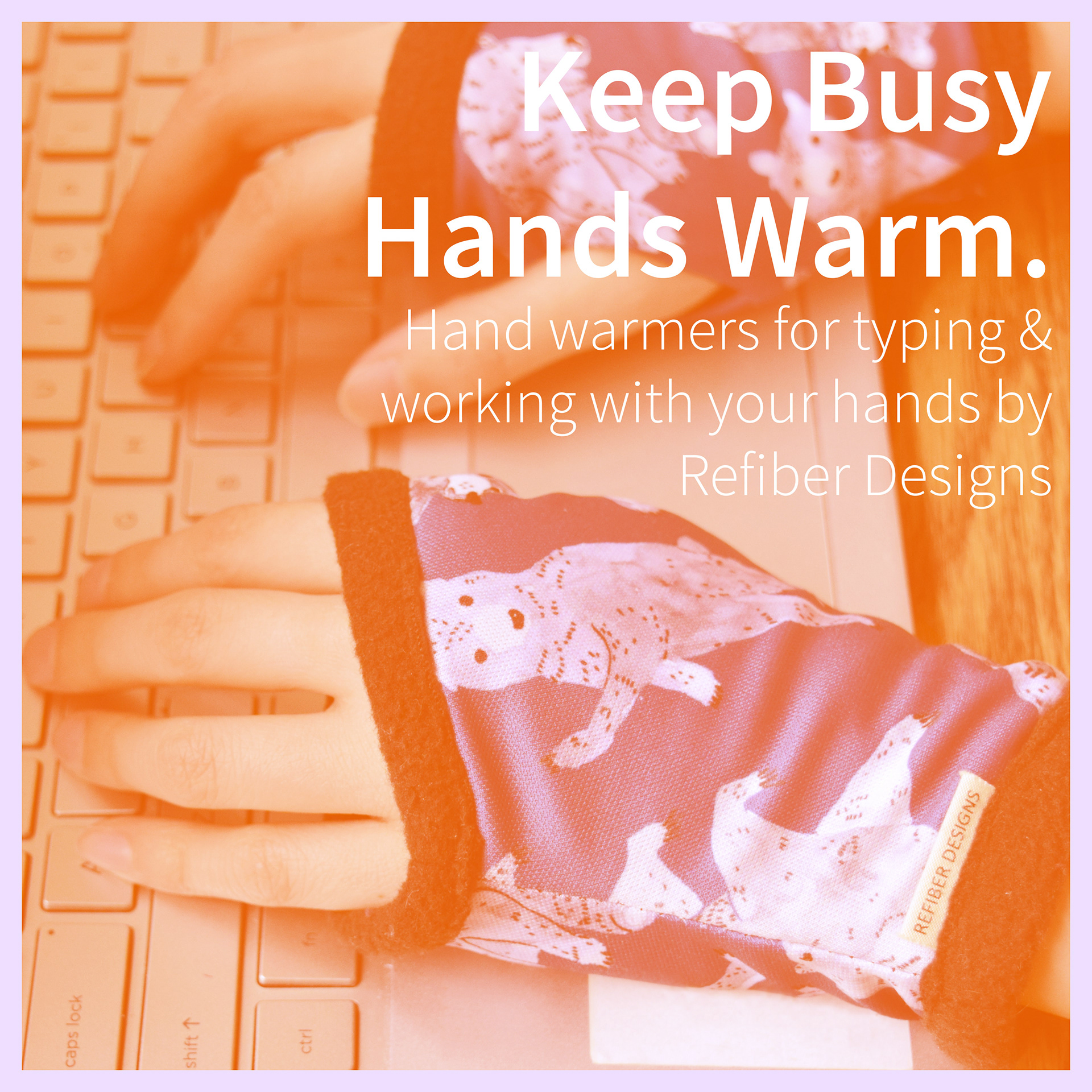 ~ Benefits ~
• Warmer hands known to help with dexterity
• Can help prevent repetitive strain injury
• Hand comfort increases productivity
• Keep hands more comfortable in the workplace and at home
Keep busy hands warm …
…in the office air conditioning
…in chilly work spaces during the winter
…working on your computer outdoors
…throughout your workday
...while gaming and other activities too!